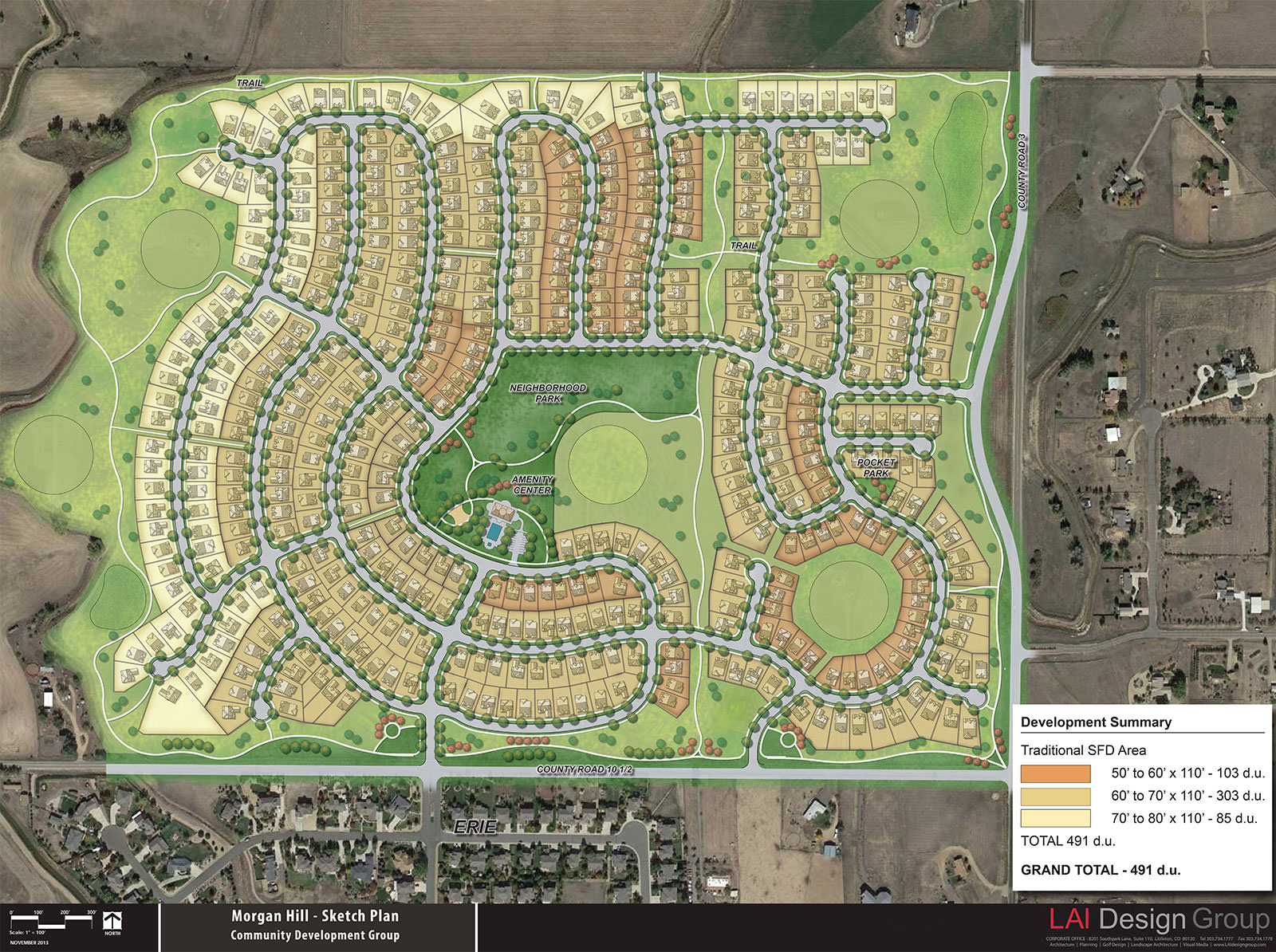 February 10, 2019

New Single-Family Residential Subdivision

Our Morgan Hill Subdivision is well under way! This single-family residential subdivision, located on the north edge of Erie, Colorado, will be adjacent to large areas of open space with impressive views to the west and the mountains. Land development began in 2018 and new homes by Century Homes should be available for viewing in the fall of 2019.

Morgan Hill is a master-planned community located on 220 acres north and east of Old Town Erie. Buffered on the west by large open spaces maintained in its natural state, the 490 unit community will provide stunning views of the mountains, especially for the larger lots proposed along the western edge. A network of open space uses for neighborhood parks, pocket parks, and trails are being planned to be consistent with the Town of Erie Comprehensive Plan. A community amenity center will contain a pool, clubhouse, and playgrounds.

Click here for more details on Morgan Hill.