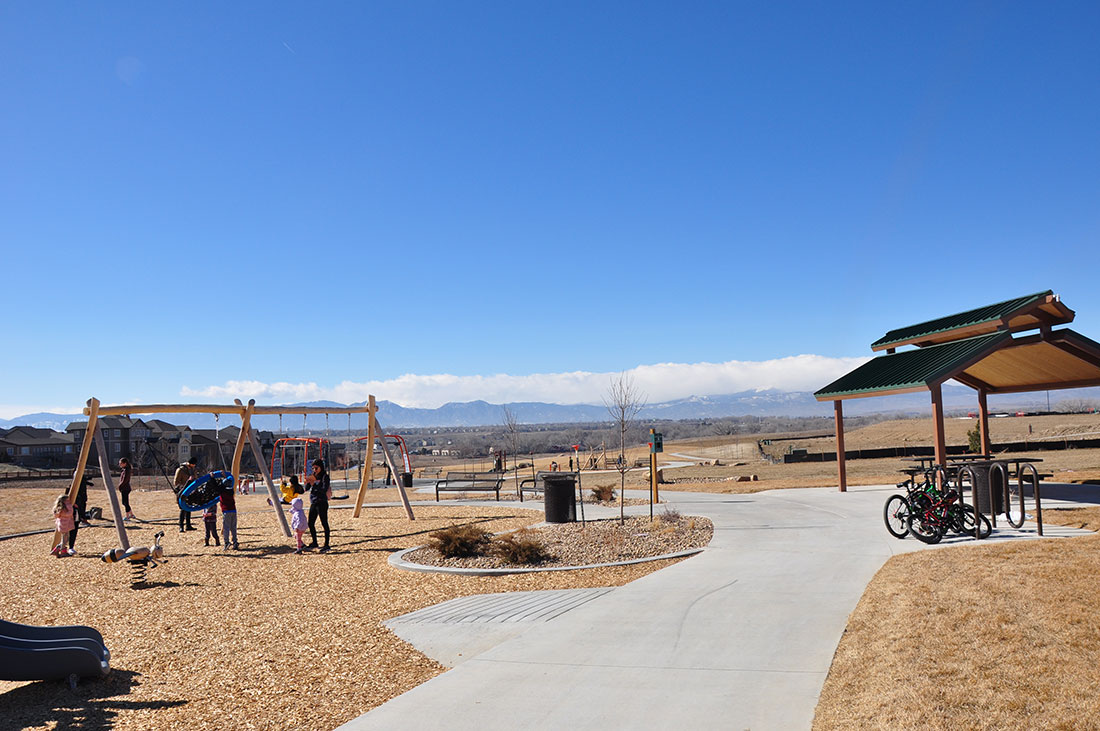 March 18, 2019

Serene Park at Colliers Hill

Community Development Group has worked very closely with the Town of Erie to complete a 7-acre Neighborhood Park within Colliers Hill on Colliers Boulevard just north of Erie Parkway. Serene Park offers BBQ grills, outdoor fitness equipment, picnic tables, a playground, portable restrooms, walking trails, a shelter, and an awesome view of the front range. The shelter can be reserved through the Town of Erie website.

Working with the Town of Erie's Comprehensive Plan, Community Development Group is striving to preserve the country feel of Erie while providing housing and recreational components to promote the downtown economy. Serving as a bridge between Old Town Erie, surrounding neighborhoods, the Erie High School and open space, Colliers Hill offers residents a variety of opportunities to explore and enjoy their surroundings. The community will include 15 miles of recreational hard and soft surface trails, parks, and a natural riparian area where native plants and animals will live and thrive. With easy access off of Erie Parkway, an elevated site above Old Town offering panoramic views of the front range and two highly respected national homebuilders providing multiple floor plans to choose from, Colliers Hill has raised the bar for those looking to call the North Denver area home.

Click here for more details on Colliers Hill.