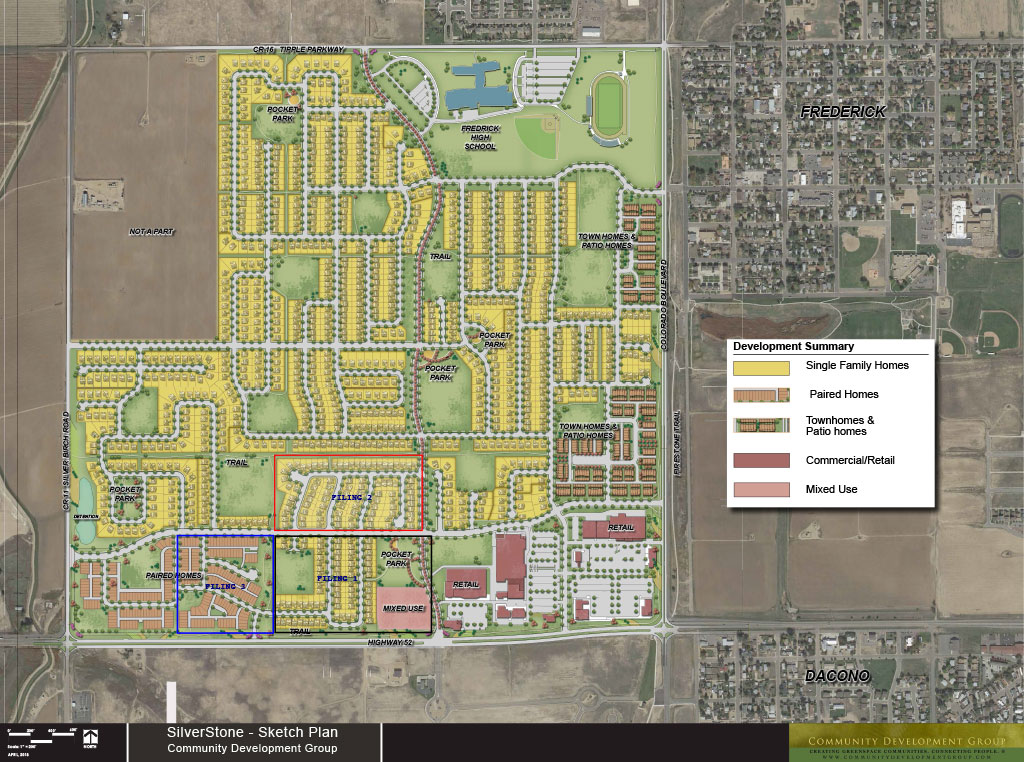 March 1, 2019

Silverstone Subdivision Comes to Frederick

Our Silverstone Subdivision is breaking ground! Silverstone is the newest subdivision in the Town of Frederick. Located at Highway 52 and Colorado Blvd. (WCR 13), this community is well positioned for easy access to all of the Denver Metro Front Range. New neighborhoods of single-family and paired home residences by Richmond Homes and Century Homes will be opening soon.

Community Development Group's SilverStone is located northwest of the intersection of Highway 52 and Colorado Boulevard, the major artery between Frederick, Firestone, and Dacono, and the future gateway into Frederick. The residential mix will consist of several individual neighborhoods which are reminiscent of Frederick's small town history, including a defined center of parks, schools and civic spaces. The residential mix will also include a residential paired home product. The proposed retail and office development will greatly benefit Frederick's economic base.

Click here for more details on Silverstone.